Globally cool funky hot duo, nine string guitar, sizzling vocals…
Santosha Bradley Duo plays Bozza music.  OK, what is Bozza?  Bozza is a form of music created by Brad and Santosha that energizes the listener and dancer heart, with everything they ever wanted from music.  It combines Latin and Afro-Cuban beats, with Funk and Hip Hop beats so that it is polyrhythmic and danceable.  Bradley wrote the sophisticated music, Santosha wrote intelligent lyrics which intricately interweave the beauty of nature with deeper meaning and facets of human love.
Bradley plays a nine string guitar which Brad and Santosha specifically created to play this music.  It combines bass and electric acoustic guitar.  Santosha sings soulfully while playing full sparkling percussion (hand-held instruments, bongos, and conga drums).  This is a one of a kind international, cosmopolitan, timeless, world music that is where we feel music is going.
We like to play stages, fairs, and venues that are "songwriter friendly" and/or can play any venue and can and do open for other bands.
Together, Bradley and Santosha add the spice of standard popular tunes that include lively versions of Jobim to Gershwin.  We do them with funk, soul and Latin intent.  We create a timeless style with original and standard jazz tunes to create a lively atmosphere.  Together, we've been told many times that we sound like a whole band or combo.  We play to and for the audience and invite audience participation where possible.  When you think Bozza thin soulful, Samba, Funky Afro-Cuban, Latin Hip Hop.  You guessed it…you need to hear it to get it.  We hope you love it!  (Click here to listen to music samples)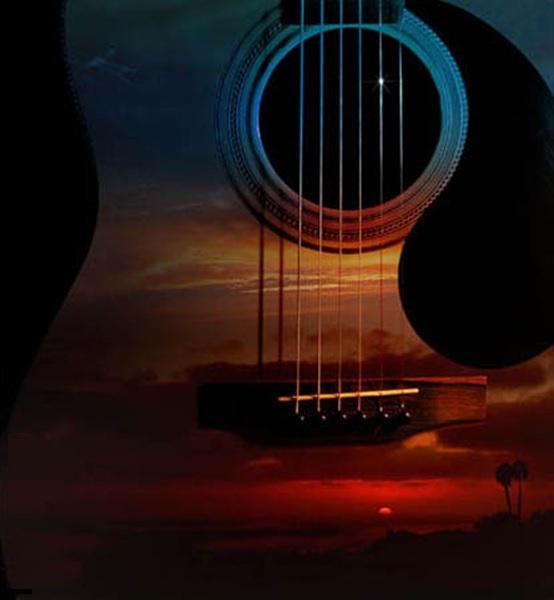 The Santosha Bradley Duo is Guitarist/Singer Duo version of what was formerly know as La Bozza. They mostly do cover tune blues, jazz, pop and R&B and are event entertainers.
We do venues, casuals, parties, corporate gigs, weddings and festivals both background and upfront show band.  From 6 string quiet acoustic type setting background all the way to up front show with 9 string guitar, congas and bongos, depending on what you want.
To book a gig or for scheduling information, call 831-747-2721 or email us at info@SantoshaBradley.com